QUELS SONT LES AVIS DONNÉS AU SOLEIL DU RUBÉ?
Évidemment, LES LOCATAIRES du SOLEIL DU RUBÉ sont aussi bien séduits par l'appartement et sa vue sur la mer, que par son environnement.
Tout d'abord, nous allons visualiser les…
Appréciations récentes…
"LUXURY GETAWAY"
" The apartment is spacious, decorated all in white with a sensational view looking out onto the sea with a huge balcony. Communication with the host was very efficient and having the pool and sundeck area was a bonus. The owner provided a mobile air-conditioning unit for me as there was a heatwave during my stay and the humidity was stifling! I especially loved the radio in the apartment however a proper air conditioning unit is required to be installed if possible. Overall I had a great stay in a large apartment." Viktoria M. – Juillet 2023 – Australia
—————–
"NOS VACANCES ÉTAIENT FORMIDABLES.."
" Nos vacances étaient formidables. Le bel appartement est très agréable, tout y est prévu et aussi près de la mer. La piscine aussi..fantastique. A partir de l'appartement on a visité Nice, Monaco, Menton, Eze, Antibes,.. On veut sûrement revenir." Christine et Marc V. – Juin 2023 – Belgique
—————–
"LÀ OÙ ON VOUDRAIT VIVRE POUR TOUJOURS.."
"Nous voila de retour là où on voudrait vivre pour toujours. peut-être un jour….. l appartement complet avec maintenant un wifi moderne .
15 min de Nice , 15 min de st Jean cap Ferrat, à pied à Beaulieu sur mer, à pied vers la plage, à pied vers la gare de Villefranche sur mer pour joindre : Monaco , Ventimiglia, san Remo et Menton. Merci." Petra et Edwie C. – Mai 2023 – Pays Bas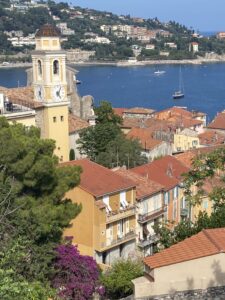 —————–
"SÉJOUR MAGNIFIQUE"
"Très belle semaine de vacances au sein de ce logement, très bien situé et agencé. Propre, fonctionnel, belle vue, accès piscine, accueil parfait (propriétaire et la personne qui nous a accueillis). Nous avons eu un vrai coup de cœur pour ce coin. On peut profiter de l'accès à la plage, magnifique, nous avons apprécié de longues balades dans la vieille ville, à St Jean Cap Ferrat… La période de mai était idéale, peu de monde et temps clément. Je recommande vivement, une adresse à conserver, à renouveler l'année prochaine!" Corinne F. – Mai 2023 – France
—————–
"HAUTEMENT RECOMMANDÉ"
"We stayed for the month of Feb 2023 at this apartment and had an excellent experience. It was clean and exceeded our expectations. The location was excellent and walking distance to Villefranche, Beaulieu, St Jean Cap Ferrat, and local beaches, and the view is spectacular. Highly recommended." Cliff H. – Février 2023 – Canada
——————-
"APPARTEMENT LUMINEUX ET PROPRE AVEC UNE GRANDE TERRASSE "
" Nous repensons avec plaisir à notre séjour d'une semaine dans cet appartement lumineux et propre avec une grande terrasse. La proximité de la plage et du centre du village de Villefranche sont idéales et il y a de nombreux sentiers de randonnée attrayants directement le long de la mer en direction du Cap Ferrat et aussi de Nice. L'encadrement par la propriétaire et le bureau était impeccable. Il est juste dommage que la boulangerie la plus proche soit un peu plus loin. Dans l'ensemble, nous le recommandons vivement." Mario T. – Octobre 2022 – Suisse
———————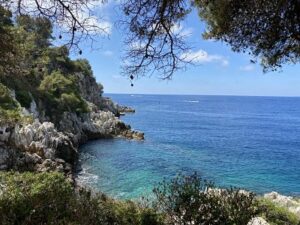 "PERFECT HOLIDAY APARTMENT"
" Perfect holiday apartment in perfect location. Many thanks Jocelyne." Galina A. – Septembre 2022 – UK
———————–
"LOVELY CLEAN APARTMENT WITH MAGNIFICENT MEDITERRANEAN VIEWS"
"The apartment was very clean and modern , with separate bedroom area that can be closed off to the living room, wi-fi ready, excellent concierge in lobby who was very helpful, Mégane, the excellent property manager who was readily available for questions and service. Gorgeous pool area. Free parking." Madelynn K. –Mai 2022 – Etats Unis (New-York)
———————–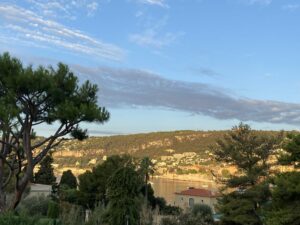 "DIE WOHNUNG IST SCHÖN UND GEPFLEGT WIE IMMER"
"Es ist alles bestens, die Übergabe hat gut geklappt.
Die Schlüsselübergabe hat sehr gut geklappt. Wir sind sehr glücklich wieder einmal in Ihrer sehr schönen Wohnung sein zu dürfen und sind heute die grosse Wanderung um Cap Ferrat gewandert, ein Traum.
Die Wohnung ist schön und gepflegt wie immer." "Vielen Dank für Ihre Wohnung, es war ein wunderbarer Aufenthalt. Villefranche ist einfach herrlich, wir freuen uns schon auf das nächste Mal." Martina und Werner W. –Mars 2022 – Allemagne (5ème séjour)
————————-
"L'APPARTEMENT EST VRAIMENT TOP"
"Nous sommes très bien arrivés et avons été très bien accueillis par Mégane. L'appartement est vraiment top, exactement comme vous nous l'avez décrit." Valérie V. – Mars 2022 – France
————————–
"DIE FERIENWOHNUNG SEHR GEPFLEGT UND GUT AUSGESTATTET"
" Die Ferienwohnung ist sehr hell durch in weiß gehaltene Möbel, Schiebewände zwischen Schlaf- und Wohnbereich, sehr gepflegt und gut ausgestattet. Von dem großen Balkon kann man auf zwei verschiedene Abschnitte der Bucht sehen.
Ein weiteres großes Plus ist die Lage, da man verschiedene Strandabschnitte mit klarem Wasser zu Fuß erreichen kann, ebenso wie die Orte Villefranche und Beaulieu. Per Bus erreicht man Monaco und Nizza.
Man muss allerdings wissen, dass man bedingt durch die Lage immer Verkehrsgeräuschen ausgesetzt ist.
Insgesamt ein toller Urlaub. " Dagmar K. – Août 2021 – Allemagne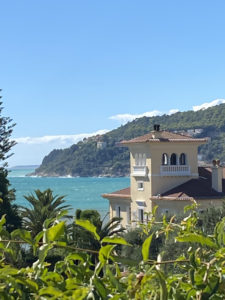 ————–
"SUPERBE LOCATION"
" Superbe location, idéalement située à Villefranche sur mer. La décoration est soignée, l'appartement est propre et parfaitement équipé. Spacieuse terrasse avec une magnifique vue sur la Méditerranée. Tout est réuni pour passer de très belles vacances. " Nadège KM. – Juillet 2021 – France
—————-
"AMÉNAGÉ AVEC GOÛT"
" Nous avons passé un excellent séjour dans ce superbe appartement aménagé avec goût donnant sur la rade de Villefranche.
Vue superbe de la terrasse qui est très agréable.
La mer accessible en 10 minutes à pied,le village charmant tout proche aussi..avec de très belles randonnées en bord de mer ou dans l'arrière pays niçois…tant de musées,chapelles,expositions à visiter..
Des vacances de rêve dans ce charmant appartement que nous conseillons vivement. " Véronique J. – Juin 2021 – France
—————–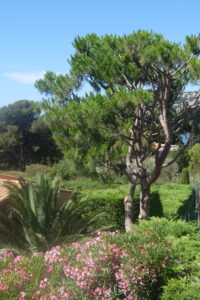 "EXCELLENT SÉJOUR"
" Nous avons passé un excellent séjour dans ce bel appartement confortable agencé avec beaucoup de goût, nous avons apprécié la belle terrasse et sa vue sur la rade de Villefranche. Nous espérons bien y retourner pour nos prochaines vacances. " Chantal F. – Septembre 2020 – France
——————-
"VUE IMPRENABLE"
(Traduit par Google) " Magnifique appartement et bien équipé avec tout. Vue imprenable. Nous sommes très bien restés!"
(Avis d'origine) "Appartamento meraviglioso e ben fornito di tutto. Vista spettacolare. Siamo stati molto bene! " Christina Rosa – Août 2020 – Italie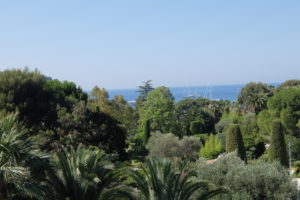 "PROPRIÉTAIRE TRÈS GENTIL ET FLEXIBLE"
(Traduit par Google) "Très bel appartement dans un bon emplacement. Cuisine moderne et entièrement équipée. Point de départ optimal pour randonnées et activités. Propriétaire très gentil et flexible qui répond rapidement aux demandes de renseignements. Nous avons beaucoup apprécié la semaine de vacances et j'aimerais revenir encore et encore. Bon entretien par l'agence. Nos vacances et le temps étaient merveilleux. Merci de nous avoir permis de retourner dans votre bel appartement. Nous attendons avec impatience l'année prochaine."
(Original) "Sehr schöne Wohnung in guter Lage. Moderne und komplett ausgestattete Küche. Optimaler Ausgangspunkt für Wanderungen und Unternehmungen. Sehr nette und flexible Vermieterin, die schnell auf Anfragen und Wünsche reagiert. Haben die Urlaubswoche sehr genossen und kommen gerne immer wieder. Gute Betreuung durch Agentur.Unser Urlaub und das Wetter war wundervoll. Vielen Dank dass wir wieder in Ihre schöne Wohnung durften. Wir freuen uns schon auf nächstes Jahr." Martina und Werner W. – Janvier 2020 – Allemagne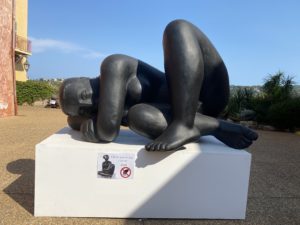 ---
"DEUXIÈME VISITE"
(Traduit par Google) "Appartement d'angle moderne et lumineux conçu pour capter le plus de lumière possible sur la grande piscine, les jardins et la baie de Villefranche. Pas besoin de louer de voiture car les bus réguliers pour Nice et Menton s'arrêtent à l'extérieur. 10 minutes de la gare et 5 minutes de la plage publique de Villefranche. Cap Ferrat et Beaulieu (supermarchés, etc.) accessibles à pied. Notre deuxième visite qui parle d'elle-même."
(Original)"Bright modern corner apartment designed to capture as much light as possible overlooking large pool, gardens and bay of Villefranche. No need to hire car as regular buses to Nice and Menton stop outside. 10 mins to train station and 5 to the public beach at Villefranche. Cap Ferrat and Beaulieu (supermarkets etc) within walking distance. Our second visit which speaks for itself." Paul Smith. – Octobre 2019 – London – Angleterre
————————-
"Coin de paradis "
" cela fait maintenant 8 années de suite que nous venons à ce coin du paradis .
c'est pas grand en metres carrés mais c'est très complet : tout y est.
une vue exceptionnelle , la plage a 200 mètres , la piscine devant nous et bien sûr Nice , Cap ferrat , Monte Carlo tout près."
Edwie C. – Septembre 2019 – Pays Bas
—————————
" Vue magnifique "
" Appartement d'exception avec une vue magnifique dans une résidence sécurisée. Aucune faute de goût dans cet appartement extrêmement bien organisé et déco contemporaine dont nous avons raffolé mon époux et moi-même. Tous les éléments étaient réunis pour passer un excellent séjour." Nicole L. – Juin 2019 – France
—————————-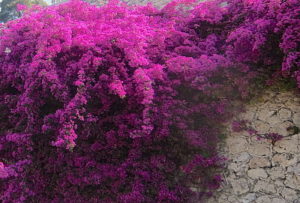 " Agréable détente "
(Traduit par Google)" Pendant 10 jours, nous avons passé un très bon moment dans l'appartement conçu avec goût qui a donné une agréable détente, également dans un quartier fantastique et agréable pour marcher. Faites une petite halte pour prendre un café près de la plage et peut-être un déjeuner dans un autre village près de la plage , dîner sur le balcon avec un vin de Dieu. C'était en novembre calme. Je le recommande vivement si vous souhaitez prendre soin de vous et de vos proches."
(Avis d'origine)
"For 10 days we had a very nice time in the tastefully designed apartment which gave a nice relaxation, also in a fantastic nice area to walk in. Have a little stop for a coffee by the beach and perhaps a lunch in an other village by beach, dinner on the balcony together with a god wine. This was in quiet November. Can highly recommend if you want to take care of your self and your loved ones." Per H. – Novembre 2018 – Suède
————————–
"Ce fut un vrai régal!!!
Le plaisir du petit déjeuner sur la terrasse avec la baie de Villefranche en panorama restera un superbe souvenir.
Nous avons découvert une région que nous ne connaissions que pour l'avoir traversée.
Nous avons régalé nos yeux et nos papilles, enrichi nos connaissances historiques et patrimoniales et découvert de bien beaux endroits.
Et votre appartement s'est révélé un cadre de vacances parfait. Dans sa fonctionnalité comme dans son environnement.
Nous y re gouterons très certainement avec un immense plaisir."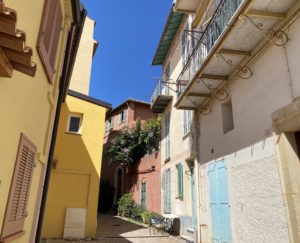 Merci.
Courtoisement."
Famille P. – Juin 2018 – France
_______________
"Thank you for the refreshing rose wine, which we enjoyed on the balcony after our arrival in your apartment. There have been many walks by the beach, and we have also tasted the pan-bagnat which you recommended. There are so many excellent restaurants here, where we have enjoyed very tasteful food and wine.
We have enjoyed the warm summer very much by the pool."
"We had a great stay in your apartment. It was some hot days with little wind.
Air-condition would probably have made the stay absolutely perfect, but the table fan worked well to get some airflow.
Thank you."
Ronny and Caroline S. – Juillet 2018 – Norvège
_______________
"In der Wohnung war alles in Ordnung und wie freuen uns auf nächstes Jahr in ihrer wunderschönen Wohnung und Villefranche sur Mer."
Martina und Werner W. –Janvier 2018 – Allemagne
_______________
" We have just had breakfast at your wonderful balcony and I just want to tell you that we love your beautiful apartment. Everything is perfectly arranged and nothing is missing. Your son is a very talanted architect and the apartment is very smartly renovated."
"We enjoy the stay und had fantastic weeks in your nice apartment in Villefranche sur mer. The whole stay was an appreciated gift for my wife along the good Champagne und lunch at La réserve.
The apartment is softly nicely furnished, and everything worked fine. If you intend to sell we will be ilterested whenever, so please let us know.Next time we want to come to Villefranche and rent an apartment, we would like to come back and rent yours, if it is possible for you."
Per and Ann-Charlotte N. – Novembre 2017 – Suède
________________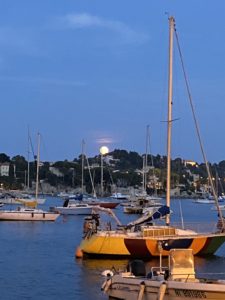 Light, airy and relaxing base for visiting Villefranche and Nice
"The apartment is bright and modern with a corner aspect giving views onto gardens and the bay of Villefranche. Clean design with all mod cons and more spacious than the standard P&V accommodation. We didn't even need a car as there are regular buses to Nice. Beaulieu, Monaco and Menton directly outside the complex. The complex itself has a large pool and sunbathing area, and Villefranche beach is 5 mins walking distance. Even good for snorkelling if the tide is right and the water is clear. Nearest big supermarket is in Beaulieu, 15 mins walk or short bus hop."
"Just to say we are back from Villefranche and very much enjoyed the apartment.
we liked the light and white ambiance, and the corner aspect (and the through-flow created by the windows at the rear), and the clever use of space with the sliding doors. Avery enjoyable stay. Thank you."
Paul and Evelyn S. – Mai 2017 – London- Angleterre
_________________
"Es war alles sehr schön and wir freuen uns schon auf das nächste mal in ihrer schönen Wohnung.Der Ausblick von ihrer Wohnung ist herrlich."
Martina und Werner W. – Janvier 2017 – Allemagne
_________________
"We would just li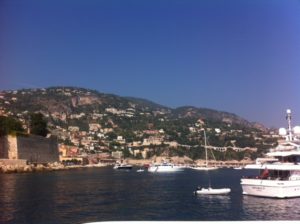 ke to say "Thank you" for letting us rent your appartement in such a nice location. The whole trip was very pleasant and we throughly enjoyed touring along the coast."
Vicky H. – Septembre 2016- Angleterre
_________________

"Great location and very well equipped apartment"
" The apartment is just as it looks in the pictures. It is very well equipped with very high quality furnishings, it is very clean and everything works well. There isn't any air conditioning, but we stayed through a very hot and humid week and it wasn't a problem – the doors are large and can be left open at night and the residence feels safe and secure. It is a 15 minute stroll to the train station and a few minutes more to town where there are plenty of excellent restaurants to choose from. The beach is a few minutes walk away and there is a pool at the residence. The owner wasvery helpful and answered all our questions, and the agent was very welcoming and helpful too so there is plenty of support if anything goes wrong. There is a fairly hefty deposit to pay, but it is justified by the quality of the fittings – and ours was repaid without any issue on departure. "
"It is gorgeous to wake up here this morning. We slept with the doors open and it was just like sleeping outside but with on a comfy bed. Wonderful."
Alison B. – Septembre 2016- Angleterre
__________________
"The stay was fantastic and your apartment is surely t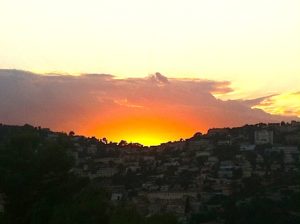 he best in the location. Nice view, white and light with all the facilities. Will soon post a very positive review at Homeaway. many thanks again."
Gabriel and Charlotte N. – Juillet 2016- Suède
__________________
"Notre séjour à Villefranche sur Mer est terminé et nous tenions à vous faire part de notre satisfaction.
Votre appartement nous a apporté tout le confort souhaité et son emplacement est tout à fait exceptionnel. Nous avons énormément apprécié la vue.."
" Nous gardons de ce séjour un merveilleux souvenir. L'appartement est idéalement situé et il est très très agréable. Lumineux, parfaitement agencé avec beaucoup de goût nous avons beaucoup vécu sur la terrasse en profitant de sa vue exceptionnelle.
Nous recommandons vivement cette location. Nous avons conservé précieusement cette adresse au cas
où …"
Catherine P. – Juin 2016- France
___________________
"Fantastic, beautiful views, excellent location"
"This apartment is something special. It is beautifully decorated and with stunning views from the terrace, lounge and the bed ! You can lie in bed and see the sea and watch the boats , it's fabulous. The apartment is well equipped and clean and has been very well designed making the most use if of the space. It is in a perfect location 30 mins by taxi from Nice and then walking distance to the beach, restaurants and the old town of Villefranche. It is also perfectly located for walking to Cap Ferrat and Beaulieu sur mer and easy access to the train station and the bus for visiting Nice, Monaco, Eze etc. If you have a car it also has parking. It is a perfect location. An extra bonus is the pool area which is very pleasant and has lovely views. I would highly recommend this apartment and the owner was very helpful with all my questions, we will definatley be going back very soon. Thank you Jocelyne for all your help and making our holiday very special.
Joanna S. – Mai 2016- Angleterre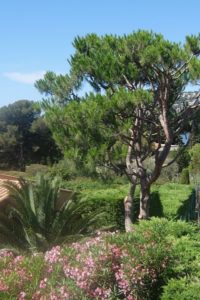 ___________________
"Vue imprenable sur la mer"
(Traduit par Google)
"C'était un appartement charmant dans un endroit fantastique. S'asseoir sur le balcon avec la vue imprenable sur la mer était magnifique, il y a même une vue sur la mer depuis la chambre aussi!L'appartement était très propre et avait tout ce dont nous avions besoin. Le propriétaire était très serviable et c'était très bien situé, capable de se rendre facilement à pied en ville.Nous avons adoré et nous reviendrons à l'avenir, je recommanderais de rester ici."
(Avis d'origine)"This was a lovely apartment in a fantastic location. Sitting on the balcony with the amazing sea views was wonderful, there is even a sea view from the bedroom as well !
The apartment was very clean and had everything we needed. The owner was very helpful and it was a great location, able to walk to town easily.
We loved it and will be back again in the future, would recommend staying here." Hayloft C. – Mai 2016 – Angleterre
——————————–
"Propriétaires adorables"
" Bonjour, location superbe, irréprochable, le confort, la vue, la propreté.. Pour y avoir séjourné, je recommande à 100%. Rien ne manque. Les propriétaires sont adorables et à l'écoute. Vous pouvez louez c un bijoux, tout est moderne. J'adore "😉😉 Christine M. – Mai 2016 – France
——————————-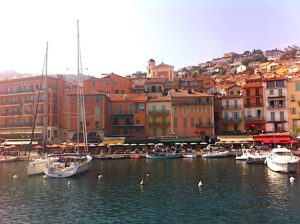 Ensuite nous allons visualiser les plus anciennes appréciations…
"Very pleasant stay"
"It`s a very harming apartment, very well situated, very nice equipped, bus stop in front (which was very convenient so we never needed the car). The beach in walking distance – so everything perfect."
Viola und Heinrich L. – Octobre 2015- Allemagne
_________________
"Nous ne pouvons que recommander cet appartement facile d'accès, possédant stationnement et piscine, calme et doté d'un grand balcon avec une vue magnifique sur la baie et la ville. L'appartement est très propre et il ne manque de rien. Cuisine fonctionnelle. Sa situation est parfaite pour visiter la région en voiture ou en bus."
Marie G. – Septembre 2015- Canada
__________________
"Notre endroit parfait de vacances"
"Incroyable que ces quelques mètres carrés peuvent nous donner tout ce qu'il faut pour créer l' endroit de vacances parfait. Tout le confort y est. Le balcon donne une vue spectaculaire. A 10 minutes de la gare. A 3 minutes de la plage. Avec la piscine a 50 mètres. Nous n' allons jamais deux fois au même endroit. Ici on revient chaque fois. Cette fois- ci, la troisième. A la prochaine."
Edwie C. – Septembre 2015- Pays-Bas
___________________
"Thank you very much for a another nice week in your apartment. It all worked very well and we should very match appreciate to come back in the future."
Elisabeth and Elof D. – Juin 2015- Suède
___________________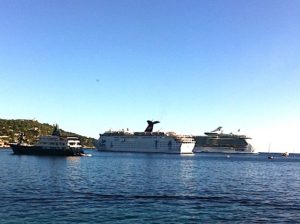 "Thank you for letting us rent the appartment. Everything was as we wished and we are looking forward to get an opportunity to come back in the future."
Elisabeth and Elof D. -Octobre 2014- Suède
__________________
"Nice view"
"The apartment is really nice and very good acessorised, there is anything you need. The only thing there is no air condition, Most of the time we didn't need it but for two nights it was too hot. The balkony has a beautiful view. "
Monika K. – Août 2014– Italy
____________________
"We did indeed have a very good stay in the apartment and we would certainly like to return at some point."
Louise K. – Août 2014-London Angleterre
____________________
"The apartment was fantastic,"
"We loved our stay in the apartment. Being part of a lot of other apartments enabled us to use the other facilities. The pool was wonderful after the morning walking across the bay to the turn of Villefranche. The cafe/bar was very average and could do with some other meals and drinks but that was ok as we cooked in our apartment several nights and dined on the balcony. Being across the bay 7-10 minutes walking or around to Beaulieu 10 minutes was fantastic because we were close enough to enjoy all the shops, cafés locally, swimming but we didn't have to be amongst all the tourists who come twice a week during the season by cruise boats.One day there was 2 boats. The apartment complex also had a wonderful service where you could order the day before breakfast croissants or baguettes for the following morning. Yes this apartment and seaside holiday was a highlight of our travels in France"
Margaret B. – Juin 2014- Angleterre
_____________________
"The apartment is clean and beautiful!
the place is quiet and the scenery exquisite.
I travel south of the French territory usually in the spring and in the fall so I know the area quite well. It was of a full nice doing business with you, I hope I can rent the apartment again sometime?"
Marko S. – Mai 2014-Finlande
_____________________
"Votre appartement est formidable. C'est un vrai trésor que vous avez là. Les autres n'ont pas du tout notre luxe et notre vue mer. Mes félicitations aussi pour le choix de l'intérieur. On reviendra sûrement."
Edwie C. – Septembre 2013-Pays-Bas
_____________________

"agréable location"
"Bel appartement design et confortable offrant une superbe vue sur la mer, bien situé entre Villefranche, Beaulieu et le Cap Ferrat. A recommander."
Jacques S. – Septembre 2013- France
_____________________
"Thank you very much for the appartement, we had a wonderful time!"
Zoya M. – Août 2013- Moscou Russie
_____________________
"The apartment was perfect and if we have the means we will certainly return. A perfect location and very comfortable!We loved it. Also the agent was very kind."
Julie and Jozsef B. – Juillet 2013- Australie
______________________

"Nous avons passé un agréable séjour dans votre appartement. Effectivement, comparé aux appartements que Pierre et Vacances propose, le votre est beaucoup plus spacieux, fonctionnel et moderne. Merci pour votre implication concernant le bon déroulement de notre arrivée et de notre séjour."
Florence B. – Juillet 2013- France
______________________

"We had an amazing holiday in your beautiful apartment. Many thanks and you've thought of everything!"
Rhian M. – Juin 2013- Angleterre
______________________

"Thank you very much!We loved our stay in your appartment! We really felt very well and enjoyed our days in Villefranche sur mer. You have chosen a very nice spot for your appartment. Everything went fine. we went directly to the agency and got the keys. It was very easy to find L'Ange gardien. The appartment was well prepared and we had everything we needed. Also the check out was absolutely fine!.We well come back.
Roland G. – Mai 2013- Autriche
______________________

"très bel appartement rénové avec goût et très bien situé , vue sur Villefranche superbe surtout la nuit."
Jean-Bernard B. – Avril 2013- France
_______________________
"Bel appartement design. Idéalement situé pour faire des agréables promenades en bord de mer. Vue magnifique. Logement comme décrit, aucune mauvaise surprise. La terrasse est un très grand atout. Manquent quelques fauteuils confortables sur la terrasse, ainsi que dans le salon. Les échanges avec les propriétaires ont été d'une qualité rare. A recommander !"
"Bon rapport prix/qualité. Situation superbe."
Carine J. – Mars 2013- France
________________________
"The apartment was beautifully decorated, clean and had gorgeous views. The facilities were excellent, and the pool was particularly nice. I would certainly recommend the apartment to anyone, and plan on staying there again"
Darragh L. – Septembre 2012- Irlande
_________________________
"My husband and I thoroughly enjoyed our stay in this apartment in Villefranche. We highly recommend it and hope to return one day. From our first inquiry, the owner was very communicative, responsive and honest. She answered every nitpicky question I had in the 5 months leading up to my stay. To begin the apartment is a privately owned and maintained apartment on the second floor of the "Residence Gardien L'Ange." At first, I was nervous since that facility does not have good online reviews at all. However, the owners have recently remodeled and decorated the large studio/one bedroom apartment (the bedroom can be closed off using retractable doors but we left open the whole time) and the apartment is just lovely! The entire apartment is pristine white and impeccably clean. It is equipped with modern amenities such as a flat-screen TV, stereo, washing machin and stand-up American style shower with great water pressure. There is a small refrigerator, stove-top and toaster oven, but no traditional oven. We had no problem cooking lovely meals at home with this equipment. There is also ample space for storage in the closets and drawers. The bed is an American full-size and quite comfortable. We slept well the entire time. The view is MAGNIFICENT and we spent most of our time on the very large balcony, which is equipped with a table and four chairs, along with two sling chairs for relaxing. To one side, there is a view of the Plage des Mariniers and Villefranche port, to the other side you can see Cap St. Jean Ferrat. In terms of location, the apartment is actually located on the Basse Corniche, a bit closer to Beaulieu than Villefranche when driving. We drove the short 5 minute drive to Beaulieu (which has more parking than Villefranche) to go to the supermarket, bakery and butcher. A car is probably a necessity if you stay here, but there is free parking and always spaces. Through the back parking lot of the facility, it is an easy 6 minute walk to Plage des Mariniers. For dinner, you can walk down to the beach and take a 10 minute longer stroll to the Villefranche Port for dinner. Coming back up, it is uphill but still a nice walk. The apartment is less than a 10 minute drive to Cap St. Jean Ferrat, 12 minutes to Nice, 20 minutes to Cap D'Ail and 25 minutes to Monaco. The apartment does not have AC, but with opening all the windows and sliding doors leading to the balcony (basically sleeping al fresco), there is a good ventilation. It was fairly hot when we were there (26-30) and we had no issues. There are mosquitoes and spiders that might come in and visit you though! Overall, a great and highly recommended apartment."
Jennifer K. – Septembre 2011- New York EU
_________________________
"Appartement très agréable avec une vue splendide sur la mer, idéalement situé à égale distance de Villefranche (sa vieille ville, ses restaurants) et de Beaulieu. Tout proche(à pied) de jolies plages (en particulier la baie des fourmis à Beaulieu),de l'agréable promenade Rouvier et du magnifique Cap Ferrat. Grande terrasse où nous avons pris tous nos repas. "
Isabelle T. – Juillet 2008- France
_________________________
Certains locataires viennent depuis 4 ou 5 ans…
Si vous avez lu quelques uns des commentaires ( sinon…tous…..) vous avez certainement besoin de poursuivre la découverte de cet appartement en appréciant ce que l'environnement vous réserve….